---
Meet photos in 2018
---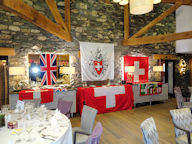 ---
Meet photos in 2017
---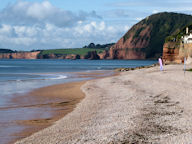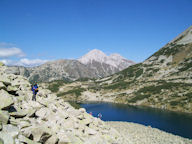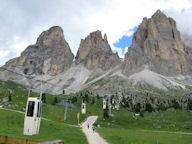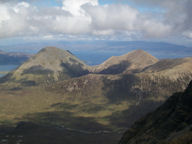 ---
2018 Meet Reports
---
Killin Meet, Scotland, January

---
2017 Meet Reports
---
Twixmas Meet, Patterdale, December
Autumn Scottish Meet, Strathpeffer, October
Brecon Beacons Meet, Wales, October
Beer Meet, East Devon, September
Pirin Mountains, Bulgaria, September
Summer Lake District Meet, GSH, August
Hotel Alpine Meet, Selva Gardena, June/July
Wales Meet, Snowdonia, June
Scotland Meet, Skye and Kintail, May
Derbyshire Meet, Hurdlow, May
Isle of Man Meet, Douglas, April
New Members Meet, George Starkey Hut, April
Blacklunans Meet, Scotland, March
Annual Dinner Meet, Lake District, February


---
Archive
---
Photo Archive 2001 to 2016
Meet reports 2001 to 2016.
We have started a pdf archive of books and Journals that give an insight into the Association in its earlier days.
To start the archive off we have a copy of the "Inauguration of the Cabane Britannia, 1912.
There are also Journals from 1975 to 2008.

---
Please let Mike Goodyer know if you change your address or e mail to ensure that you still receive Newsletters.
Last Updated: 15 April 2018


A mountaineering club with a strong interest in UK and alpine activities
---
Upcoming Meets
May Day Bunkhouse/Camping Meet, at Royal Oak, Hurdlow, Derbyshire. Contact Andy Burton to book a bunk.
Ullapool Meet in late May is staying at the Forest Way Bunkhouse. Please conact Judy Renshaw to book a bunk.
The Alpine Club are holding an UK Alpine Introductory Meet at the George Starkey Hut over 8-10 June. ABMSAC Members have been invited to this training meet.
---
Latest News 15 April
---
Members can now make bookings at the George Starkey Hut using the online booking system. See the Goerge Starkey Hut section below.
The Alpine Club are holding an UK Alpine Introductory Meet at the George Starkey Hut over 8-10 June. ABMSAC Members have been invited to this training meet. The focus will be on transferring skills to attendees who wish to improve their alpine skills. Contact Giles Robertson if you are interested.
Advance notice of Trek: In June 2019, we will be returning to Morocco for week long trek with KE adventures to a part we have not visited before, the Mgoun mountains. Although all 10 places on the trip have already been taken we are operating a reserve list. If you are interested in this trek contact Ed Bramley. If there are sufficient additional people wanting to take part we may then be able to get a second visit running.
ABMSAC members Pamela Harris-Andrews and Alan Norton have been updating the walks for the new edition of WALKING in the DORDOGNE, just published by Cicerone Press.
The Dordogne river flows through some of the most beautiful countryside in France, its banks lined with picturesque towns and cliff-top castles.
Mike with John Cleare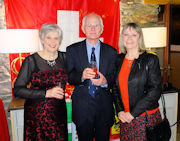 James our new President
The Annual Dinner Meet was over the weekend 2-4 February. Around fifty members and guests enjoyed dinner on the Saturday evening, followed by a lively talk from our guest speaker John Cleare.

At the AGM James Baldwin was elected as President for the next three years. A big thank you to Mike Parsons for being our President over the last three years.

A report will be available soon.
Report and photos of the first meet of the year in Killin now available.
Report and photos of the Twixmas Meet in the Lake District now available.
A website for the George Starkey Hut has been launched by George Starkey Hut Limited Company. Please take time to review.
---
George Starkey Hut
---
The hut is in Patterdale near Ullswater, at the heart of the Lake Districtís Eastern Fells. It is ideally placed for the High Street range to the East, whilst from the front there is a splendid view of Helvellyn and its neighbouring fells: to reach them, all you have to do is put on your boots and walk from the hut.

There are rock climbing and mountain biking opportunities from the front door, canoeing and sailing on Ullswater and pony trekking locally.

Since mid 2016 we have had a new hut partner, the Alpine Club. The hut is run on behalf of both clubs by a limited company, George Starkey Hut Limited. The Chair is Mike Parsons and Marian Parsons is the Hut warden.

Online Booking - The hut has a Members Room with eight beds and a further 20 beds that are bookable by clubs and groups.
Members can now book directly through the Hut booking system. Before booking for the first time please register on the system.

Current nightly rate for members is just £6 and £11 for guests.

Please note that on certain occasions (usually midweek) the Members Room may not be available, for example when a school/youth group have booked the hut exclusively. Check current group booking availability before booking.

For any questions about registering or booking - please email the Hut Booking Secretaries on george.starkey.hut@gmail.com.
---
Club information
---
How to join us Committee whos who

ABMSAC Child Protection Policy and consent form.

The web site for the Swiss Alpine Club has links into pages for the separate Sections.

A source for all types of climbing information, access and insurance in the UK is the BMC

---