---
Meet photos in 2017
---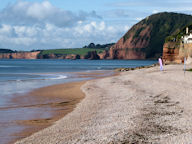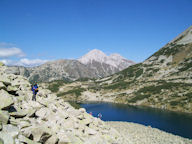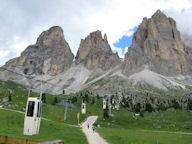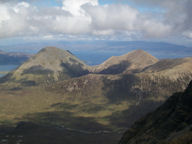 ---
2017 Meet Reports
---
Autumn Scottish Meet, Strathpeffer, October
Beer Meet, East Devon, September
Pirin Mountains, Bulgaria, September
Summer Lake District Meet, GSH, August
Hotel Alpine Meet, Selva Gardena, June/July
Scotland Meet, Skye and Kintail, May
Derbyshire Meet, Hurdlow, May
Isle of Man Meet, Douglas, April
New Members Meet, George Starkey Hut, April
Blacklunans Meet, Scotland, March
Annual Dinner Meet, Lake District, February


---
Archive
---
Photo Archive 2001 to 2016
Meet reports 2001 to 2016.
We have started a pdf archive of books and Journals that give an insight into the Association in its earlier days.
To start the archive off we have a copy of the "Inauguration of the Cabane Britannia, 1912.
There are also Journals from 1975 to 2008.

---
Club information
---
How to join us
The web site for the Swiss Alpine Club has links into pages for the separate Sections.
A source for all types of climbing information, access and insurance in the UK is the BMC

---
Please let Mike Goodyer know if you change your address or e mail to ensure that you still receive Newsletters.
Last Updated: 18 November 2017


A mountaineering club with a strong interest in UK and alpine activities
---
Upcoming Meets

ABMSAC Twixmas meet, George Starkey Hut, Patterdale, 28 December - 2 January.

The whole hut has been reserved for ABM members to share days out in the fells. It is intended to have a communal meal in the hut on New Year's Eve.
Please contact Judy Renshaw if you want to attend.
---
Advance notice for 2018 Meets
---
The Annual Dinner Meet is over the weekend 2-4 February 2018. The Dinner and AGM will be at the Inn on the Lake on the Saturday evening. We are delighted to announce our Guest Speaker for the evening is John Cleare.
A four course dinner menu with tea/coffee has been arranged for £29 per person.
For more details of the dinner and hotel accommadtion please see Dinner details.
Julie Freemantle will be looking after the arrangements for the dinner this year. The dinner booking form will be sent to members in the next Newsletter in late November/early December.
Advance notice of next years Hotel based alpine meet - We will be staying in Mayrhofen in the Zillertal, from Friday 29 June to Friday 6 July, in the 4* Hotel Kramerwirt. A fact sheet is now available.
---
Latest News 18 November
---
Photos of the trip to Skye and Kintail now available.
Report of the October Strathpeffer Meet now available.
Report and photos of the Beer Meet in September now available.

Report and photos of the trip to the Pirin Mountains now available.
A new edition of WALKING in the HAUTE SAVOIE: NORTH, revised and updated by ABMSAC members Alan Norton and Pamela Harris, has just been published by Cicerone Press. The book is available from Cicerone Press for £14.95, with a 25% discount until 19 December.
The companion guide Walking in the Haute Savoie: South has been similarly revised and was published in June.
The Haute Savoie, located south of Lake Geneva between Annecy and Chamonix, is an area of immense natural beauty and a walker's paradise, criss-crossed by well-marked trails which are easy to follow. Walking in the Haute Savoie: North covers the Salève, Vallée Verte, Abondance, Morzine, and Bellevaux, and Walking in the Haute Savoie: South covers the area around Samoëns, Lake Annecy and the Chaîne des Aravis.
There are 30 circular day walks in each book, graded from easy to difficult. Many are suitable for walkers of all abilities, although some of the longer walks are more challenging, with a height gain of over 1000m and some exposed sections requiring a head for heights.
Each walk is accompanied by a detailed new sketch map and a profile plot, and there are many new photos, including some of ABMSAC members.
Lectures for the London Lecture Programme winter season will be on Tuesday 3 October, Monday 6 November and Monday 4 December in 2017. In 2018 the meets will be on Monday 8 January, Tuesday 6 February and Tuesday 6 March.
Members Stuart Beare and Ken Baldry are giving lectures in January and February respectively. Please make a note of the dates in your diary.
The next lecture is on Monday 4 December: Still Unexplored Vishnugarh Darh by Susan Jensen: The Vishnu's Fortress is a ridge of mostly un-climbed peaks under 6000m lining the south of the Panpatia Glacier in Garhwal, Uttarakhand, India, a reasonably accessible part of the Himalaya. Susan will give an account of potential climbing objectives from an expedition cut short by the illness of her companion.

See News section for full details.
---
George Starkey Hut
---
The hut is in Patterdale near Ullswater, at the heart of the Lake District's Eastern Fells. It is ideally placed for the High Street range to the East, whilst from the front there is a splendid view of Helvellyn and its neighbouring fells: to reach them, all you have to do is put on your boots and walk from the hut.
From 1 July we have a new hut partner, the Alpine Club. We have taken this opportunity to change the name of the Limited Company that runs the hut on behalf of the two clubs. The new name is George Starkey Hut Limited.
There are rock climbing and mountain biking opportunities from the front door, canoeing and sailing on Ullswater and pony trekking locally.
The hut has up to 20 places that are bookable by clubs and groups and a members room with eight places.
Please check hut availability by reviewing calendar for 2017 or 2018 before booking.
Please note that on special occasions the members room is not available, this for example will cover when school/youth groups have booked. These times are shown on the calendar.
For Hut bookings contact Marian Parsons
---